Membership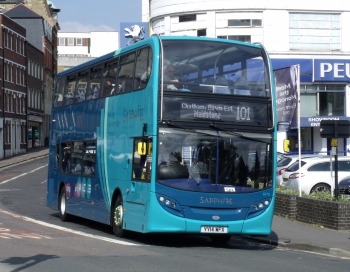 The illustrated monthly news booklet Invicta is available by annual subscription and contains accurate up-to-date information on all local fleets together with news of Club activities.
You can download a recent copy of Invicta by clicking this link December 2017 edition.
Membership is £23 per year, although this is reduced if joining part way through the year.
If you would like to join the Club, please complete a Membership Form and send it to the address shown on the form, with a payment to cover your subscription. If you join part way through the year, you can opt to back date membership to 1 January, which will entitle you to receive back issues of Invicta for the year to date.
Please click the link below for our introductory leaflet.